October 02, 2018 09:00 AM
Chicago – Nearly three in four of Illinois' registered voters say they lack confidence that Springfield's recent budget deal will reduce the state's long-term fiscal problems, and nearly half say they have considered leaving the state in the last year, according to a new AARP survey.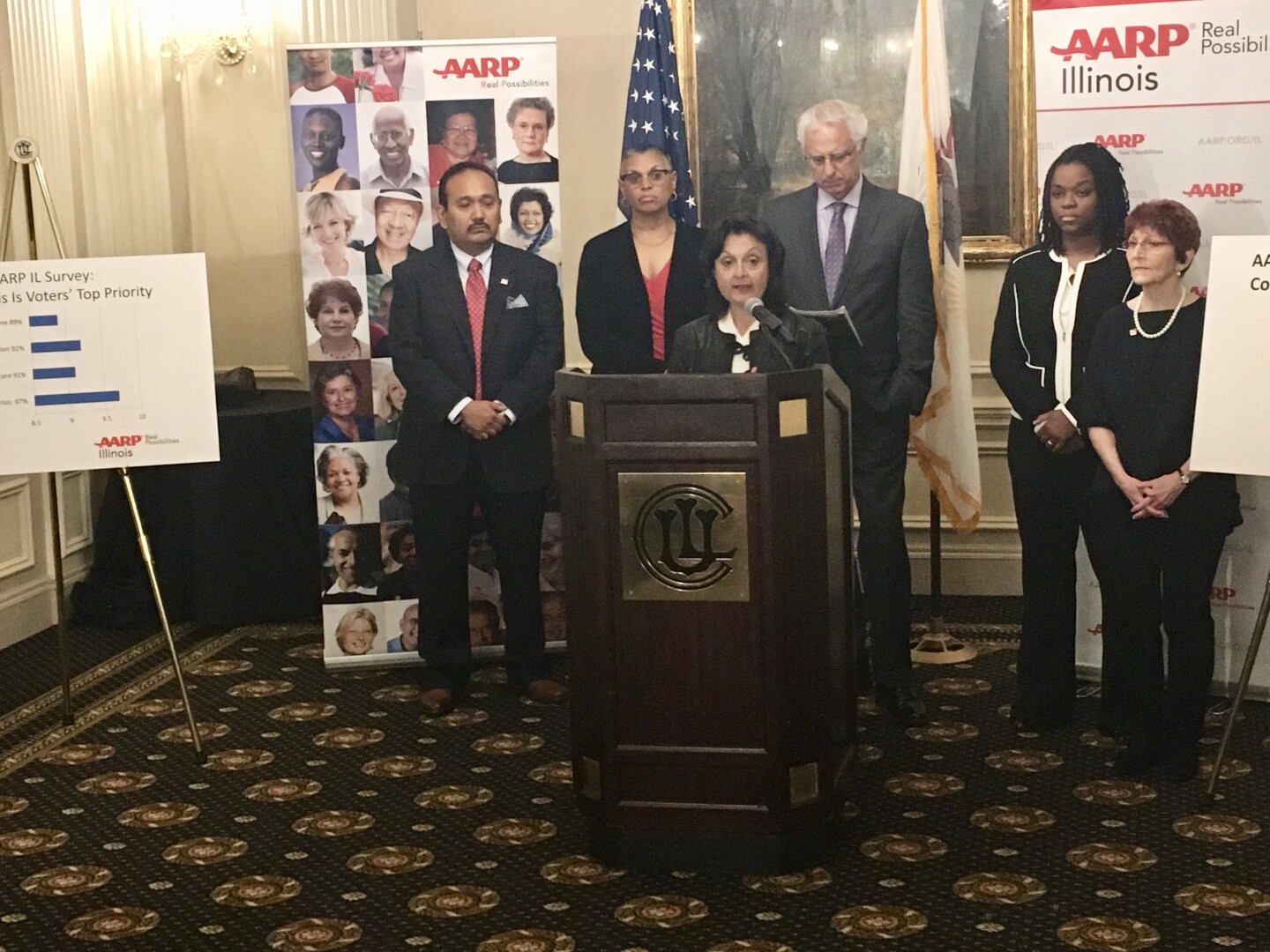 When asked to rate how angry they are about the state's continued fiscal mess, with a rating of 5 representing "extremely angry," two-thirds of voters ranked their anger at 4 or 5, the survey showed.
"Illinois is broken, and Enough is Enough," said Bob Gallo, AARP's Illinois state director. "It's time for our elected officials and candidates to make fixing the state's fiscal mess their top priority. Illinois is facing a $1.2 billion deficit in its current budget, more than $7.5 billion in unpaid bills, more than $130 billion in long term debt and a credit rating one level above junk state. Now is the time to find a long term, comprehensive, equitable solution."
"These survey results reveal that, no matter one's age, Illinois voters are angry," Gallo added. "They realize their taxes have already risen and know more is coming unless politicians put their constituents first and make the difficult political decisions needed to put Illinois on a path to restored fiscal health."
Gallo called on Illinois voters to demand that candidates for governor and the state General Assembly show voters how they would restore financial health to the state after years of inaction, political stalemate and budget tricks.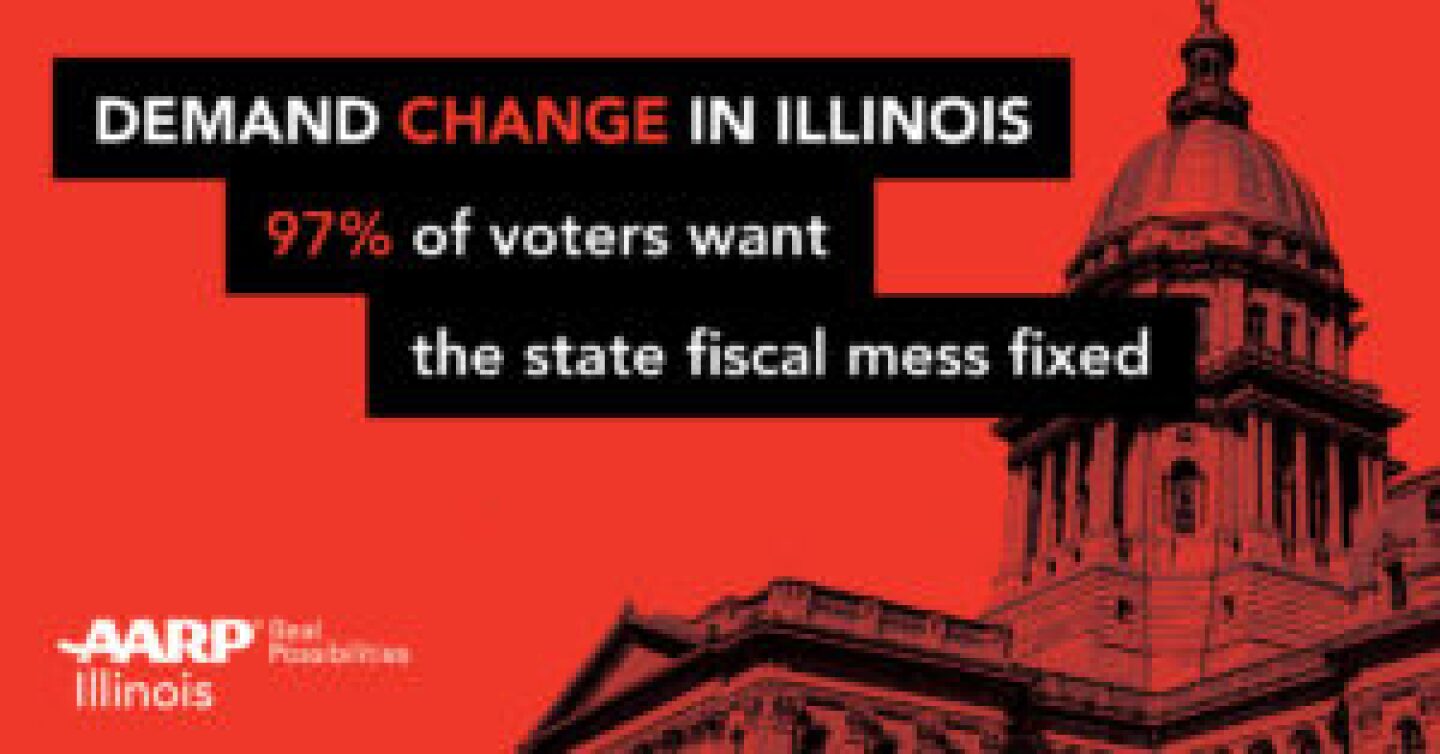 The survey found that:
*Fixing the state's ongoing fiscal crisis is voters' top election-year priority, beating out jobs, health care and crime.
*Some 49 percent of those surveyed have personally considered leaving Illinois in the past year, with 73 percent saying they heard someone they know talk about leaving the state. The top three reasons cited for leaving the state were high taxes, government mismanagement, and the high cost of living, in that order.
*Some 97 percent of those surveyed said that it was very or somewhat important for the governor and General Assembly to solve the state's fiscal problems, with 85 percent saying it was very important. No other priority mentioned by pollsters – jobs and the economy, education, health care, law enforcement, illegal drugs and crime, government spending or taxes – was rated so high, though taxes came close, with 81 percent citing the issue as very important.
*Asked to rank their level of anger over the state's current fiscal situation on a five-point scale, with 5 representing "extremely angry," 36 percent gave a ranking of 5 and another 31 percent gave a ranking of 4.
*Some 84 percent said the governor and General Assembly should give top priority to addressing the state's multi-billion-dollar backlog of unpaid bills. At least six out of 10 voters of each political persuasion – Republicans, Democrats and independents – strongly agreed that resolving the state's critical debts should be a top priority in 2019.
*The majority – 54 percent – said they were very likely to vote for a candidate for Governor who makes fiscal issues his or her top priority.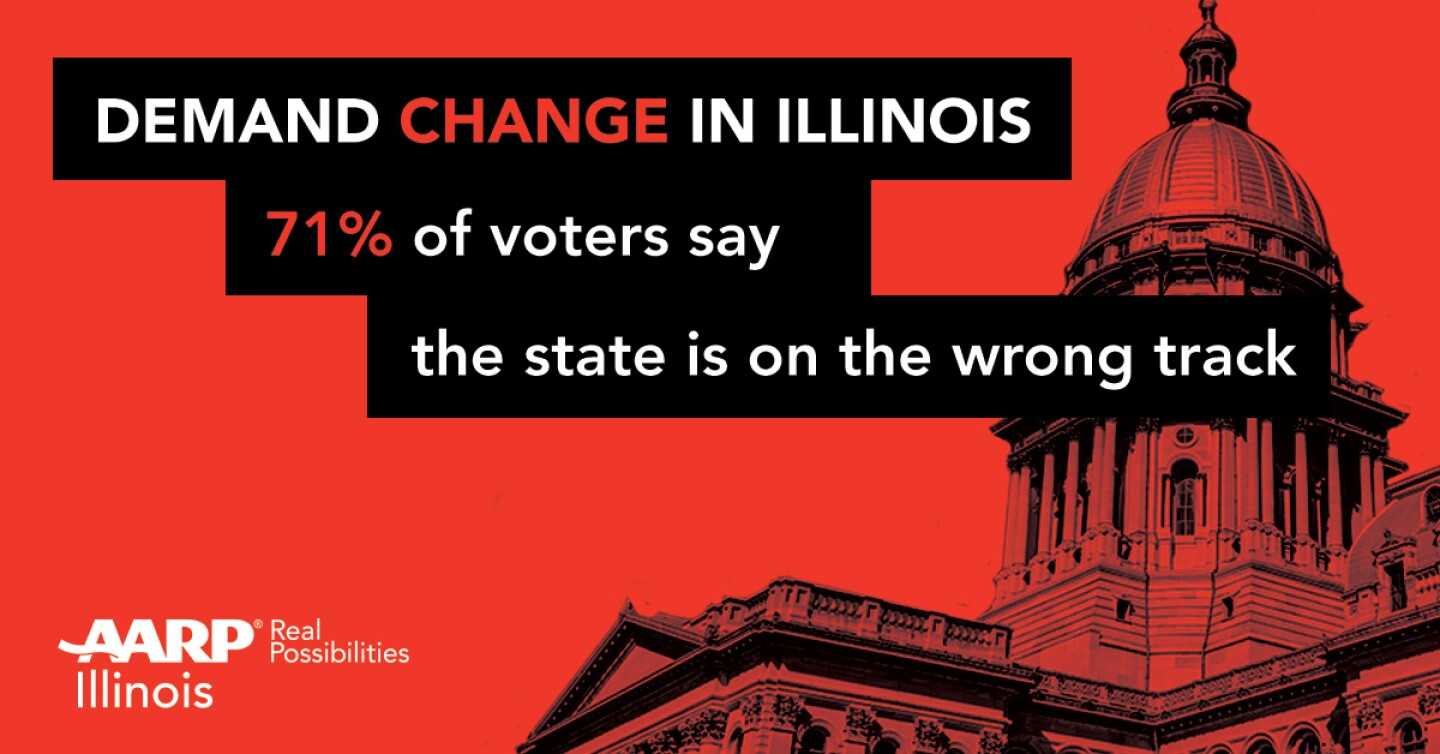 Gallo urged Illinois voters to strongly press candidates for governor and the General Assembly to lay out specific plans for how they would resolve the state's fiscal crisis. To take action, please go to . http://enoughisenough.aarp.org
Gallo pointed to survey results showing what solutions voters would support or oppose. Some 57 percent said that it would take a combination of revenue increases and spending cuts to address the state's long-term fiscal problems. Survey respondents gave the strongest support to proposals to increase state taxes on incomes above $1 million (70 percent support this concept), creating a graduated state income tax (59 percent support this idea) or imposing the state sales tax on dry cleaning or hair salon services (45 percent support such steps). Opinion was mixed on potential budget cuts, with less support for cuts to police, the courts and jails.
The survey, commissioned by AARP and performed by Alan Newman Opinion Research of Richmond, Va., polled 1,202 registered Illinois voters age 25 and older in July.
The complete survey can be read here: AARP IL 2018 Survey.
###
About AARP
AARP is the nation's largest nonprofit, nonpartisan organization dedicated to empowering Americans 50 and older to choose how they live as they age. With nearly 38 million members and offices in every state, the District of Columbia, Puerto Rico, and the U.S. Virgin Islands, AARP works to strengthen communities and advocate for what matters most to families with a focus on health security, financial stability and personal fulfillment. AARP also works for individuals in the marketplace by sparking new solutions and allowing carefully chosen, high-quality products and services to carry the AARP name. As a trusted source for news and information, AARP produces the world's largest circulation publications, AARP The Magazine and AARP Bulletin. To learn more, visit www.aarp.org  or follow @AARP and @AARPadvocates on social media.